The Parisot Project
The Aldo Parisot project aims to teach classical music in different parts of Rio Grande do Norte, with an initial focus on the Seridó region. The musical skills developed are based on the area of stringed instruments: violin, viola, cello.
Rio Grande do Norte has an expressive movement of philharmonic bands and fanfares. Therefore, the project will enable, through the teaching of stringed instruments in cities in the interior, the formation of symphony orchestras and the insertion of Potiguar youth in a broad cultural spectrum, developing aspects such as citizenship and gender equality and collaborating for the formation of new local and regional leaders.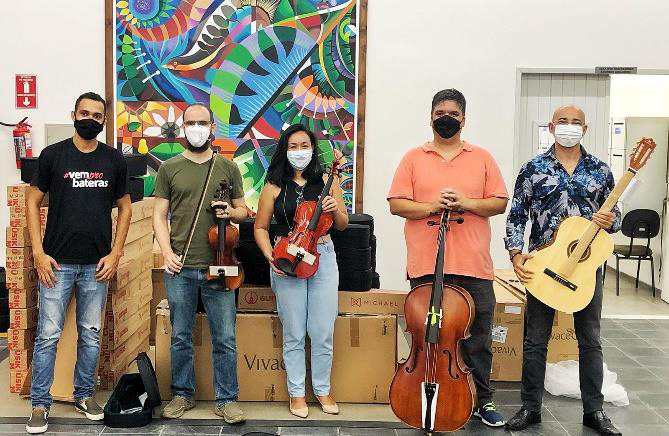 The initiative connects female leadership profiles in the interior of the state, seeking the leading role of women in classical music and the insertion of cultural actions in rural regions. "The target audience of the first meetings are girls from the countryside who are between 10 and 15 years old, as the project intends not only to emphasize music, but the UN Sustainable Development Goals, in particular SDG 5", says Fabio Soren Presgrave, project coordinator and Deputy Director of the School of Music at the Federal University of Rio Grande do Norte – EMUFRN.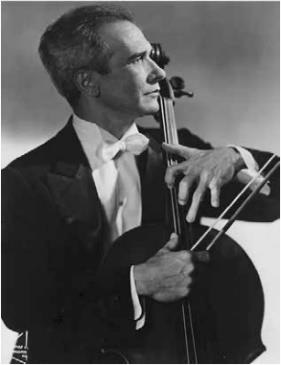 The cellist Aldo Parisot names the project, as he always dreamed of an artistic movement of international quality for the Northeast. Parisot planned to start, in Rio Grande do Norte, contests and festivals that would attract great artists from all over the world. Because he was not successful in implementing it in the state, he ended up carrying out his projects in Paraíba, where the actions had a great impact so that the place was, for a long time, a reference for Brazilian music. Therefore, the EMUFRN project, which is supported by the cellist's family, returns the focus of classical music production to the Potiguar region, seeking to promote a sociocultural revolution in Rio Grande do Norte.
The Aldo Parisot project is the result of a partnership between EMUFRN, the National Arts Foundation – Funarte and the Federal University of Rio de Janeiro – UFRJ, through the National System of Social Orchestras – Sinos, the Federal Institutes of Caicó and Jucurutu, the Department of Education of Caicó and also has the support of the Madruga BTW Office.