Rafael
Siqueira
Associate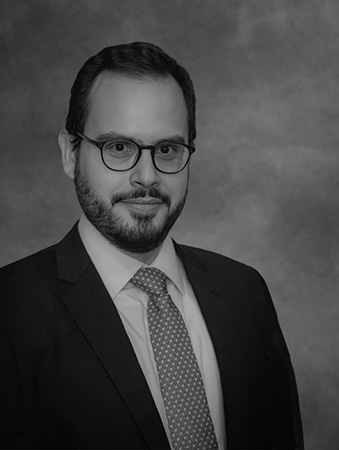 He works in the areas of administrative law and Corporate Ethics and Compliance at the office in Brasília.
Between 2018 and 2020, she graduated from the office to pursue an LL.M. at Georgetown University Law Center, in Washington, DC, USA, and to serve as a foreign associate at Paul Hastings LLP, where he was part of the Litigation, Anti-corruption and FCPA, Investigations and White-Collar Defense teams. During his work, he carried out internal investigation in Spain, the United States and France, in an aerospace company. While in the United States, he advised clients in the petrochemical and aerospace sectors during monitoring imposed by the United States Department of Justice (DOJ).
Passed and certified the New York State Board of Law Examiners exam (registration pending).
Languages: Spanish, English e Portuguese.