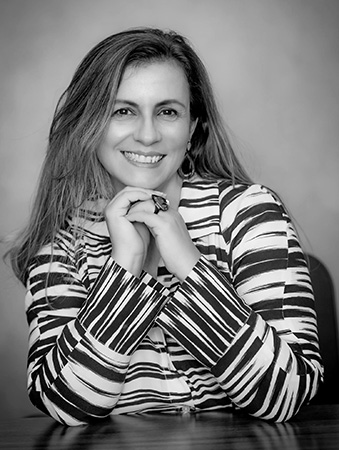 Consultant in international relations to Madruga BTW law firm, she was the Head of the International Advisory Unit in the Ministry of Justice and Public Security. She served as well as director of international relations at the Special Secretariat for Strategic Affairs of the Presidency of the Republic and as chief advisor to the Secretariat of International Cooperation of the Prosecution Service's Office.
Bachelor's in international Relations from the University of Brasilia with studies at the University of Geneva, Switzerland, and Participation in various International Forums. Creator of an IberoAmerican anti-corruption campaign, broadcasted in 21 countries, winner of the CNMP award. Experience in public-private partnership initiatives.
Representative of the Ministry of Justice in the Subcommittee on International Cooperation of the National Council for the Legal Amazon and in the Inter-ministerial Working Group on International Humanitarian Assistance. She also acted as National Councilor for Women's Rights. Master in Anti-Corruption Iberoamerican Policies from the University of Salamanca.
Languages: Spanish, French, English, Italian and Portuguese.